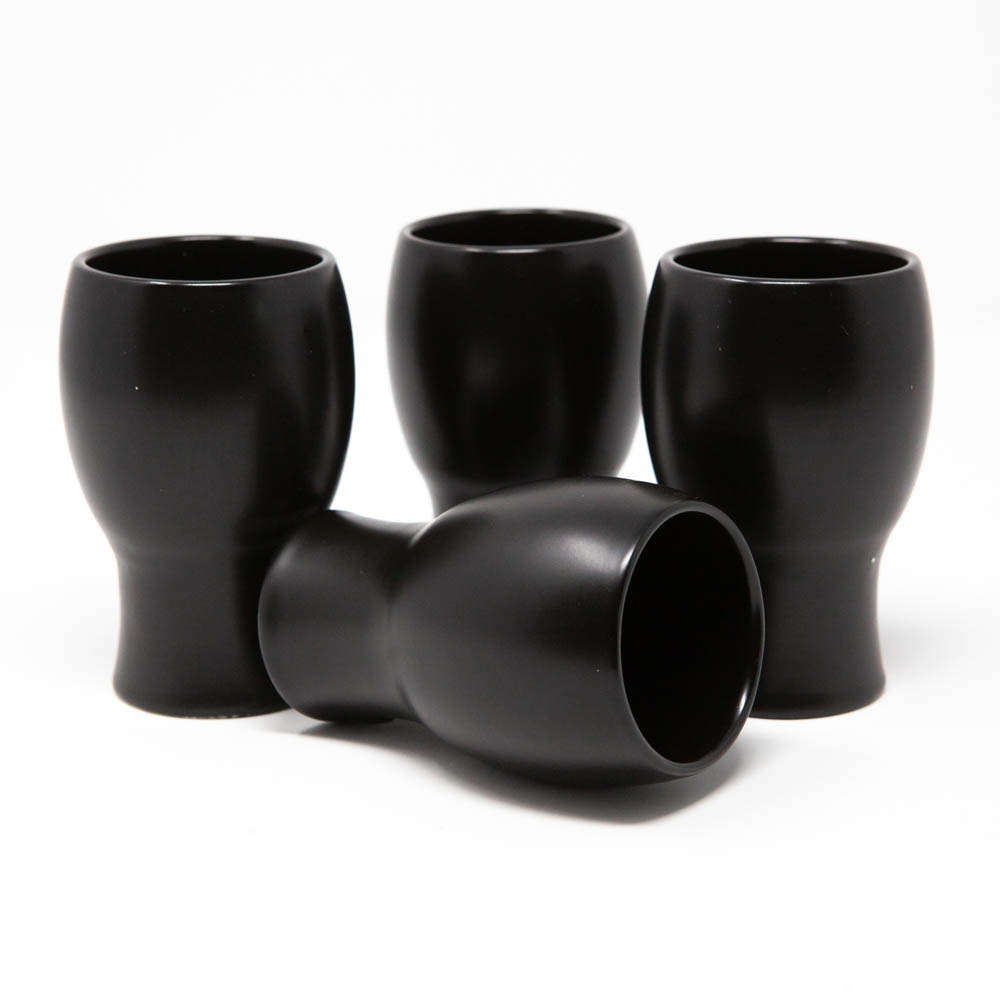 These shot glasses are made of fine porcelain and not made of glass as usual. This makes the Stamperl ideal for liqueurs, schnapps, tequila shots, as unique brandy cups, etc., or simply to leave a lasting impression.
Material: porcelain
Capacity: up to 9 cl
Dimensions: height approx. 92 mm, diameter approx. 60 mm
Color: matt black coated outside and inside
Each schnapps cup is carefully made by hand and is therefore unique. As a result, they can be customized in terms of their shape, color and also with a personal logo, etc. and can be adapted to any request.
Nevertheless, the porcelain mugs are very easy to care for and do not have to be washed by hand as they are dishwasher safe.
Contact us
leave us a message and we will contact you as soon as possible.
Or call us:
+ 49 (0) 8341 67203